Pampered Pets Hospitality Center Is Now Open!!
Call to arrange for your personal tour/meet and greet session.
3324 A. Route 37 (East of Fischer Blvd), Toms River, NJGet Directions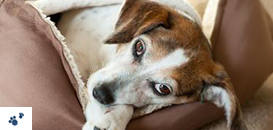 Pampered Pets Hospitality Centers is the place for all your dog boarding needs!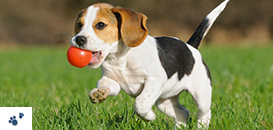 Our dog daycare program gives your pet the chance to exercise and socialize.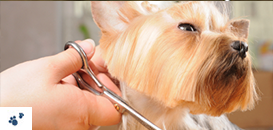 Let the dog grooming professionals at Pampered Pets give your pet a world class grooming by our unmatched stylists!
---
Pampered Pets Hospitality Centers
Located in Toms River, NJ, Pampered Pets is the leading provider for daily and overnight care for your pet. A home away from home, with two indoor and outdoor play areas, and cozy accommodations.
Call Today! 732-286-4200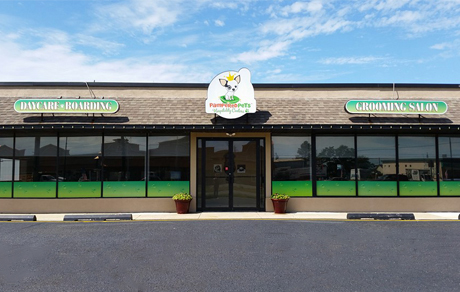 Pampered Pets

Location

– 3324 A. Route 37
Pampered Pets Hospitality Centers provide pet kennels, boarding, daycare and grooming services at 3324 A. Route 37 Toms River, NJ.
---
What our customers have to say about us.
Fiona is tired following her stay but I know she had a blast. She gets very excited when we pull into your parking lot so we know she loves to spend time with you guys. Thanks for taking good care of her; and also for draining some of her energy. Looking forward to her next visit with you.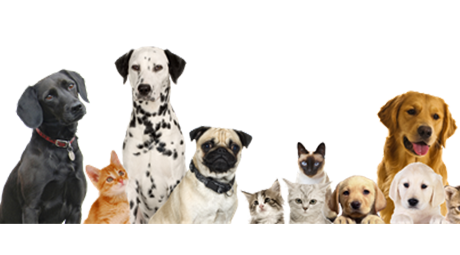 ---
Getting Started
Dog Boarding Admission Requirements
Your pet must be at least 16-weeks of age.
Current vaccination records on the following shots: Rabies, DHLPP or "distemper", Bordetella or "kennel cough", Fecal Test w/ a negative result shown
Expedite Admission Process
Speed up the initial admission process by printing and filling out the forms below to bring with you. If you don't have a printer, we will be happy to provide them to you when you arrive!
Bring With You
Make sure your pet is ready for their big day! Try to bring all of the items listed below with you on your first day.
Please bring your pet in on a NON-retractable leash.
Your printed and completed Guest Application form and Policy and Procedures form (you can also get these forms when you arrive).
Veterinarian documents verifying your dogs vaccinations.
What's next?
Schedule a Meet & Greet for you and your pet using the form below.